CORSAIR ESTABLISHES ITS LATIN AMERICAN HOLDING COMPANY
We are happy to announce that Corsair Group International, has today officially expanded into Latin America, with the establishment of its new Regional Holding Company, Corsair LATAM Holding BV.
Together with the newly appointed Business Development Director of Corsair LATAM Holding, Mr. Santiago Rojas Moreno, Corsair sees a great growth and expansion potential in the Latin America and is now moving towards establishing its first project facilities in the region.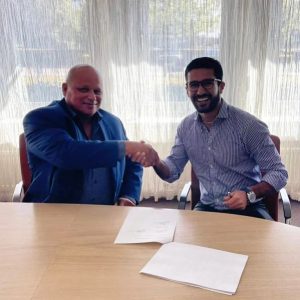 Mr. Moreno is an entrepreneur with a background in Finance and Environment in which he excels in business development and project management.
We wish to congratulate Mr. Moreno for his position in the Corsair organization and are looking forward to working together, expanding into the Latin American market.
The recent development sees Corsair becoming officially established in 3 different continents: Asia, Europe and South America.
Corsair is also getting ready to make major announcements regarding its already operational areas, Europe and Asia.
Stay tuned for more information coming soon!
#Corsair #CorsairGroup #CSR #Amplivo #CorsairNow #corsairinternational #PlasticNeutral #pyrolysis #PlasticPyrolysis #cleantheocean #plasticpollution #letscleantheplanet #cleantheworld #cleanerfuture #PlasticCredit #plasticfootprint #JussiSaloranta #JussiVeikkoSaloranta
Related Posts
19 September, 2023 . . admin
COUNT Energy Trading partners with Corsair Group International in a groundbreaking collaboration. This venture accelerates the global recycling of plastic waste into sustainable circular products
3 August, 2023 . . admin
We wish to thank all of our partners, influencers, associates, customers, supporters and friends all over the world, who have been part of the amazing journey that we have traveled now for 3 years and who are working with us in the process of cleaning our planet from plastic pollution.